When we say we work with a bunch of different industries, we mean it…and yes, that is your official whiplash warning. If you read our most recent case study on The Dunes Resort, all we've got to say is…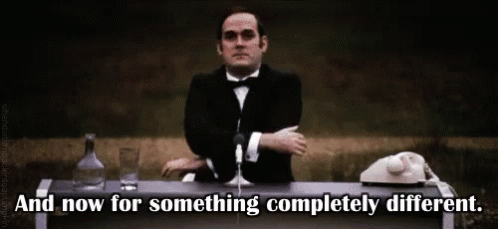 We'd like to introduce the National Advanced Mobility Consortium. Since we're on a first-name basis, though, we're gonna call them NAMC from here on out.
Imagine you're the Department of Defense (DoD) and you really need someone to make some ground vehicle tech to help people on the front lines. We're talking like cars that drive themselves, those dog robot things, and probably a bunch of other stuff we can't even imagine. Well, NAMC has a whole bunch of defense contractors and companies who can make that happen. So the DoD drops their RFPs there, the members respond, and the rest is actual literal military history.
Our Mission
Our mission, which we totally chose to accept, was to give the amazing NAMC a much-needed makeover. Sure, they had a great logo and colors, but they also wanted to expand their palette beyond black and green. What more color? Count us in.
But as everyone who's ever done any sort of brand refresh knows, nailing the look is just the first step. The next part is updating all the signs, stationary, business cards, swag, team shirts, email signatures…you get the idea. For NAMC, who exhibits on conference floors next to actual real-life tanks, one of the biggest priorities was updating their trade show booth so it didn't get swallowed up by the other stuff in the high-tech exhibitor hall.
So we put our heads together and decided on some new goals for the booth to hit:
Reflect the updated brand
Stand out in a sea of red, white, and blue
…and also from all the cool robotic military things
Design a booth that could fit both a 10×10' and 20×10' booth layout
Make it inviting so people would want to hang out
Stay under budget
Ensure the booth could be condensed to travel by land or air
Work with a local small business to print the booth
Showcase what NAMC does without…actually showing what they do…because most of it's classified.
So, y'know. Just a few things.
Our Approach
Once we knew all the goals we had to hit, we got to work. When we create a design for a physical object, we balance a bunch of considerations all at once. That means we make a bunch of mock-ups, brainstorm cool ideas as a team, do a bunch of research, and creep on other industry trade shows to see what they've got going on.
After we found a modular setup we thought might work, our design mocked up a preview. Check it out.
Pretty cool, right? We thought so, too. Of course, after NAMC saw it (and loved it), we got to work pricing out various parts of the booth. We changed our lighting ideas, flipped out some furniture so it could easily be rented at each show, and made little adjustments to improve the lives of the people working the booth and the people who have to set it up and take it down.
Mission Accomplished
We know this is what you've been waiting for. After all that work, we went from this:
To this:
We had the pleasure of hanging out in the NAMC booth at a recent conference, we got to listen in on a bunch of conversations with attendees about the booth design. Popular opinion agrees it definitely stands out, and the NAMC team has been thrilled with their glow-up! At the end of the day, that's all that matters, after all.
Oh, and if your brand also needs a makeover, well…you know where to find us.